Track and Field covers all athletics that occurs inside an athletics stadium. Broadly speaking these can be divided into three areas: run, jump and throw.
We have a range of great clubs offering training and coaching opportunities for both children and adults, We would encourage all athletes to look at our Club page to see what club might work for them. If you are unsure, please contact our General Manager for information on your nearest club.
Competition opportunities
Our track and field competition opportunities fit into three broad groups who both offer a full range of athletics. Have a look at what is on offer and come along.
We encourage community involvement in our sport and invite adults wanting to try the sport to come to our CanRun track meets held during the summer on Thursday evenings.
Welcome to the 2022 / 2023 Track and Field Season
The possible known dates are listed below:
The Athletics Canterbury 3000m Championships will be held on Saturday, 28th January.
The Athletics Canterbury 5000m Championships and Athletics Canterbury under 16 and under 18 2000m Steeplechase will be held on Saturday, 4th February.
The Athletics Canterbury / CMA Track & Field Championships will be held on Friday (evening) 10th February and Saturday (afternoon) 11th February 2023.
The Athletics Canterbury / CMA 10,000m Championships will be held on Saturday 25th March 2023.
Contact Andrew Stark (npw@athleticscanterbury.org.nz)
---
Information about weekly interclub meetings:  COMPETITION / EVENTS
---
Results:  COMPETITION / RESULTS
Athletics NZ Track & Field Championships Information
NOTE:  This page will be updated just prior to the 2023 ANZ Track & Field Championships to be held in Wellington on 2nd to 4th March 2023.
CANRUN Community Track Series
Senior Interclub & NPW Community Event Enter Procedures
Online Entry System for Interclub:
Contact Andrew Stark if all inquiries about interclub entries.
NOTE:  The same system will be used for the Thursday night CANRUN Track Twilight meetings.
---
Official's Roster:
---
Duty Club / Helpers Roster:
---
Ngā Puna Wai Training Fees – USER pay venue:
---
The success of all Athletics Canterbury events requires the goodwill of those who work hard behind the scenes to make it happen.  I encourage athletes and supporters to get involved and help out where you can.
Additional Information for Athletes
Who can compete?
Grade 14 athletes can compete at Saturday Senior Inter-club as from opening day.
Grade 13 athletes can compete at Saturday Senior interclub in the year in which they start high school.  For some, that could well be from the opening day in October in any given year or as from 1st January the following year.
We will run U16 Grade events if required, but generally Grade 13 / 14 athletes will be joining in with the older athletes, including masters.
Under Age Grades – How old are you next year?
Will your competition grade changed as from 1st January next year?
Your competition under age grade is determined by your age as at 31st December in the year of competition.
This means that if you turn 18 during next year, you will be required to compete as an U-20 athlete as from 1st January (even if your birthday is on 31st December that year).  You can still use Secondary School implement weights & heights for your events in preparation for the inter-school events.
For athletes who turn 20 during the year, you will be required to compete as a Senior athletes as from 1st January in that year.  If you are unsure, please ask for clarification.
Your sport NEEDS YOU! How can YOU HELP?
The sport needs your help!!
Helpers required at Senior Interclub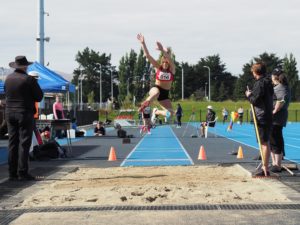 Over the past few years the number of officials available to safely run the events at our regular interclub meetings has been declining.  This is a nation wide issue.   Our focus has also always been to offer what the athletes would like, to ensure they have the opportunity and experiences required to perform at their best.
If you share the same goal & passion for the sport, there are several ways you can help.  Some of you already do, as a coach or as a regular official and we appreciate all you do.
However, we simply do not have the 'people power' to continue to offer ALL of the events we would like at our interclub meetings, particularly field events.
We have a world class venue at Nga Puna Wai.  IF we had a few additional helpers to run the events safely, that would allow us to offer more field events at the same time, plus ensure we can offer a full six round competition.
Can you HELP?   Are you interested in learning how to operate photo finish, Meet Manager, Field Links or the EDM (electronic measuring devices) … or working in the field or on the track as a helper / official. 
We have 'on the job' training and no experience is needed … just your passion and a willingness to get involved.  Just a few extra people each week will make a huge difference!!  You would NOT be required to be there ever weekend.
Contact Brain Theobald and have your details added to database of helpers.  
DUTY CLUB Responsibility: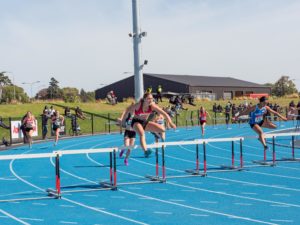 Each week we require assistance from TWO or more clubs and these are the tasks we need help with:
If there has NOT been a Canterbury Children's meeting on in the morning, move equipment from the equipment shed to the appropriate place around the arena.

Help set up hurdle events and move starting blocks between events.

Assist our officials to run a field event. This will be done under guidance and no experience is needed.  Tasks might include raking the long jump pit, collecting throwing implements or recording results.

As field events are completed for the day, various items of equipment need to be returned to the equipment shed, including popup tents etc.
Being part of the duty club each week, offers you the opportunity to see events up close and be part of the 'action'.
Please offer to help.
Ruth Liong – Chair Athletics Canterbury Track & Field Committee.
Action Photos from Nga Puna Wai
We were fortunate to have Dennis Gin take photos during the season at some events.
Click on the links below if you would like to relive those events.